Don't be fooled by Floyd.
                          Pink Floyd stole this image from God.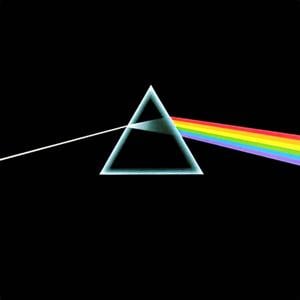 God is a Trinitarian God. God, the Father, the Son and the Holy Spirit. He is represented as a triangle to show all three sides in one God. This symbol redrives not from a rock star, but when God, the 3 in one, spoke. Saying "Let there be light", He, in essence, created this image.
From this image; act of creating light. God then created creativity, from which all color came from.
God being the creator of all we see. Is thee most creative being. He made all, and all creativity you have, imagine, dream of is but a reflection of His nature in you which He placed, as a piece of His creation.